Just recently, Samsung had mocked Apple for not having its own foldable iPhone. The latter hasn't responded to this jab and appears to have no plans of releasing a foldable iPhone anytime soon. But, there's a fan in China who managed to convert his iPhone into a foldable smartphone. So here's a look at this interesting fan made model.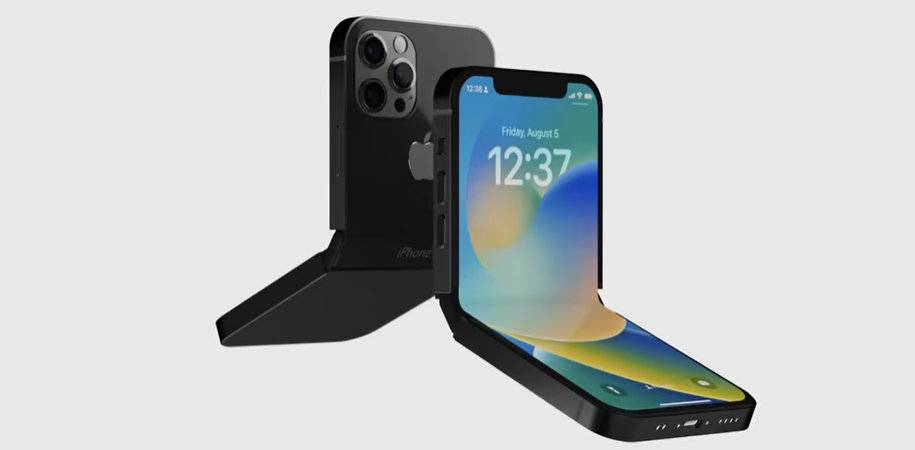 The fan made foldable iPhone device is dubbed as the iPhone V (not to be confused with the iPhone 5). Based on the end result of the DIY foldable iPhone fan project, this model features a clamshell foldable display. The fan made foldable iPhone was shown off in a video on BiliBili, a popular video sharing platform in China. The video showcases different parts of other foldable smartphones that also have a clamshell design, like the Galaxy Z Flip and Moto Razr. Following their design philosophy, the fan divided the internal components of the iPhone into two halves and connected them together.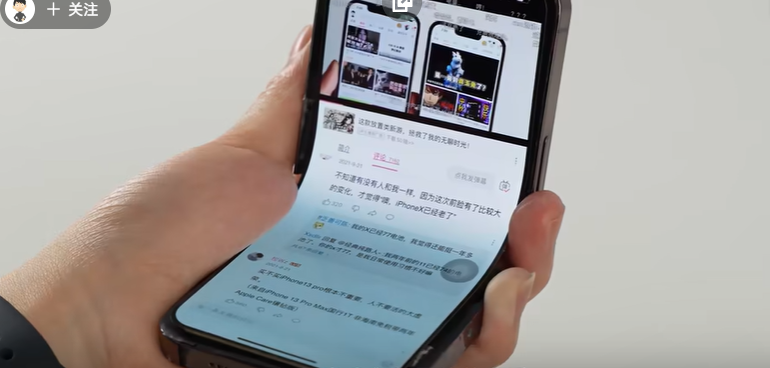 The lower half houses the main motherboard with the SoC and memory, while the upper half houses the battery and the camera sensors for the rear and front. This fan's project was a year long effort, but it is still just a prototype and won't come close to an actual finished product from a major tech giant. But, the fan still managed to use a 3 printer to make a shell for this foldable iPhone. The end result shows a fully functioning iPhone that has a foldable screen, with the camera and other basic functions also working normally.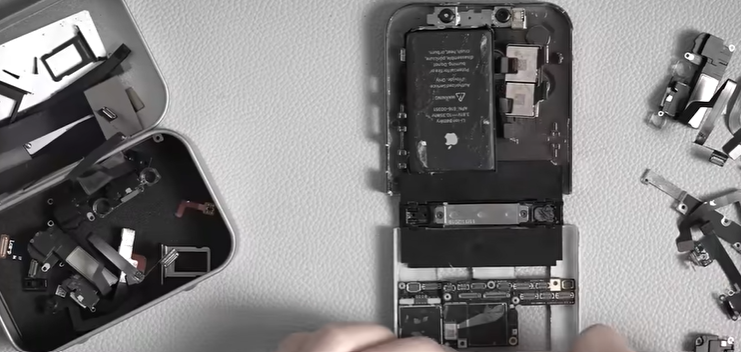 The fan even made a fake promotional video of this device, which shows that it features 5G connectivity and is powered by an A16 Bionic chipset. The front houses a 12 megapixel selfie camera, while the device's display is a Super Retina XDR panel that can fold. It also offers a Pro series camera setup and features Ceramic Shield technology. Other keywords including improved battery life.
Source: digitaltrends